18th Aug 2020
As vital as fruits and vegetables are to supply the body with essential nutrients, getting them ready for cooking can be quite a hustle. A peeler is an effective tool that efficiently cuts down your cooking time by helping you prepare your vegetables and fruits quickly. Here is our range of peelers and their uses, to help you pick the perfect one.
1. Straight (Fixed Blade)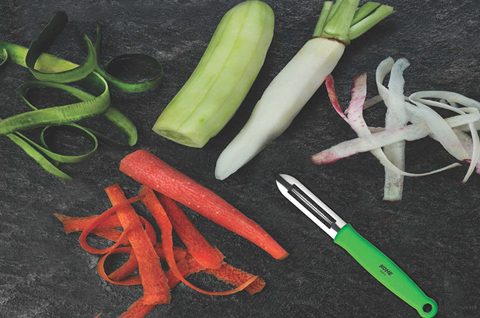 If you are looking for a smooth peeling experience, the straight peeler is the pick for you. The fixed blade peels off the skin of even the toughest of fruits and vegetables with ease. Its stainless-steel blade resists corrosion and provides long lasting safety and durability. The ergonomic handle further makes it easy to maintain a comfortable and firm hold as you peel. The straight peeler is the perfect tool for skinning tough fruits and vegetables like radish, carrot and bottle gourd. What's more, it can also be used to grate your favorite cheese or shave bars of chocolate!
2. P Type (Swivel Blade)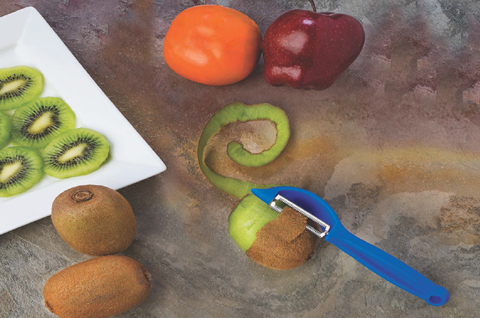 The P Type peeler glides through the skin of round fruits and vegetables, making it an indispensable tool in the kitchen. The dual-edge swivel blade on the peeler moves smoothly with the body of fruits and vegetables, allowing it to peel thin strips continuously with ease. The distinctive P-shaped design provides extra safety by covering the top of the blade. This peeler is your ideal companion for peeling any round fruits and vegetables like apple, peach, and beetroot.
3. Y Type (Swivel Blade)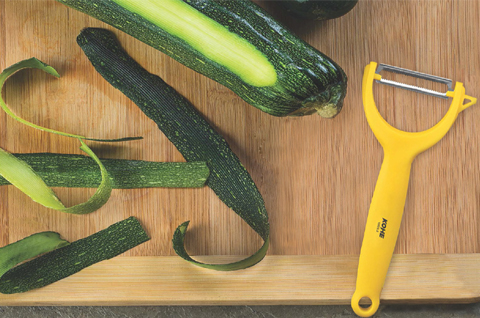 Being the chefs' favorite, the Y Type peeler is safer and faster to peel with, keeping your hand further from the vegetable or fruit you are peeling. The self-adjustable swivel blade in the unique Y-shaped frame provides incredible control over the movement, making it one of the easiest ways to peel a fruit or vegetable. It peels in the downward gesture, which makes it especially helpful to peel along the length of vegetables like radish, carrot, and ridge gourd, effortlessly. Not only that, the peeler comes with the provision of easy hanging. You definitely need one of these in your kitchen!